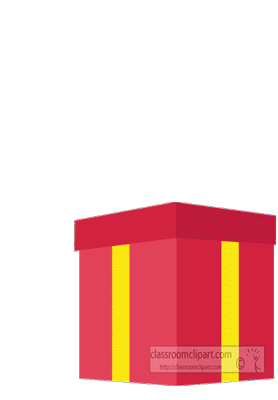 One of the questions I am often asked is: What should I get my stamp collector friend/family member as a gift? If you're not a stamp collector yourself, it can be difficult to figure out what kind of a gift a collector would appreciate. Here are 10 suggestions that are all available in our web store. You'll find that there is a wide range of pricing options, something to fit every budget….and a few luxury items as well that just might have your stamp collector jumping up and down for joy. Happy shopping!
Annual Collections
An annual collection is a nice item for the collector who likes to have every

single stamp that Canada has issued in a year. Produced by Canada Post, every yearly collection contains all the stamps for that particular year, plus additional pictures and detailed information on the stamps and their subject. More recent collections are extremely beautiful and are usually contained in a hardbound volume.
Deluxe tongs and perforation gauge
Here is a budget friendly suggestion, especially for the beginner collector! You need stamp tongs to handle your collection safely. If you handle your stamps without tongs, you risk damaging or tearing them. The tongs we offer are made of solid metal and can last for years, maybe decades. They also come enclosed in a handy sleeve for safe keeping.
To pair with your tongs, you can also add a perforation gauge. Since dozens of stamps differ mainly, or only, by

perforation, you absolutely need a millimeters/inches perforation gauge to be able to sort through your stamps correctly and efficiently. I really like the Trafalgar double-sided plastic gauge. It also contains a lot of practical information about perforation styles and different Canada watermark types.
Approval Cards

Another budget-friendly item are our approval cards. These are used to store stamps safely, in fact, they are what we use to file, store and ship our single stamps in. The crystal clear pockets safely cover the entire stamp.
UV lamps

For the more advanced collector, a UV lamp is a nice luxury item. Since many stamp varieties differ only because of a change in fluorescent or phosphorescent tagging, you'll need an ultra-violet lamp to sort them. It's the only way you can properly detect whether or not your stamp is tagged.
In my personal opinion, the best choice is the Dual UV Lamp which can detect both fluorescent and

phosphorescent tagging on a stamp. A handy, practical alternative is the UV Lamp and Flashlight Combo. Very nifty and extremely portable too! Although, keep in mind that it will only detect fluorescent tagging.
Stamp Catalogue

A must for every stamp collector is a stamp catalogue. I cannot stress this enough. Many times we receive calls for help in identifying stamps and a catalogue is the only way this can be done. A catalogue is a necessary purchase since it helps you to classify your stamps yourself and even learn their value. For a collector of Canada and USA stamps, a nice gift would be a combo-package of the Unitrade Specialized Catalogue of Canada Stamps plus the Scott United States Pocket Stamp Catalogue.
Premium Stockbook

For the collector who uses stockbooks to safely store his/her stamps, our selection will be a welcome treat! Stockbooks have sturdy cardboard pages with glassine or acetate strips which keep your stamps in place while offering you an amazing amount of stock room! Interleaves between the pages offer even more protection.
My personal favorite is the PREMIUM Lighthouse Stockbook with matching slipcase (can you tell I'm a bit of a fancy pants?….lol). But seriously, if you're going to purchase a stockbook, this is the one to get. It has a padded leather cover, double crystal-clear interleaving, double-linen hinged binding, and is available in 4 colors (black, blue, burgundy or green) PLUS….it comes with a matching leatherette slipcase. Simply our best Stockbook!
Magnifiers & Microscopes
Magnifiers are essential for the stamp collector; every advanced collector needs at least one. Stamp magnifiers are necessary for correctly identifying stamps and for viewing if there are any flaws or varieties hidden within. With them you can detect a possible forgery. Arpin Philately has a large range of magnifiers for sale.
A good mid-range magnifier is the Foldaway Precision Magnifier; I especially like the fact that in contains 6 LED lights to help with viewing your stamp and comes in a protective leather holder.

For the techie collector, how about the Phonescope Magnifier! Designed to work in tandem with your smartphone, you can get up to 60x magnification and take a screenshot of your magnified stamp area! The photo can then be shared with whomever you choose.

Finally, the «crème de la crème»…a stamp collector's dream: the DM4 premium USB digital microscope! True, this is a luxury item, but your stamp collector friend will thank you forever! This digital device makes it easy to check and detect details which are not visible to the naked eye, e.g. deviations from the original, minute details or damage. The software included in the package enables you to take photos and videos easily, which can then be saved and shared with others. You simply connect it to your computer (PC or MAC) via a USB cable. A great gift idea for a serious stamp collector!
Watermark Detector
Collectors know that some stamps have an invisible design printed in the paper called a watermark. The best and sometimes only way to let it appear is to treat the stamp with watermark detector fluid. This liquid is safe for all stamps, will not harm the gum on your stamp, and the ink will not run.

HOWEVER! If you want to treat your advanced collector friend to one more luxury item, the SHERLOCK Watermark Detector is the thing to get. It is extremely easy to use: Insert stamp, turn on the light, and you can already see the secrets of your stamps in every detail – no chemicals used, therefore no danger for your stamps. The special feature of this watermark detector is the different light colours (white, red, green and blue), which can be chosen to light up the stamp. The brightness can be infinitely adjusted. It will even reveal hard-to-find watermarks which detector fluid simply cannot do.
Rare Stamp
How about a rare stamp? Experienced collectors know the value of acquiring rare stamps. These rare beauties often increase in value substantially and provide an exciting addition to any collection. Browse our selection of hard-to-find stamps, each one complete with corresponding description and matching scanned illustration. The stamp you see is the stamp you get! Each rarity has been analysed by our expert philatelist.

A nice rarity would be the Canada 3d Beaver stamp–I'm sure every collector would love to have at least one version of Canada's first stamp! We usually have a nice selection of this stamp in different varieties–one for every price point.
Gift Certificate

Finally, if you're still not sure what to get, how about a Gift Certificate? At Arpin Philately we don't actually mail out certificates, but here is a procedure for you to set one up:
Just call our office and one of our experienced customer service representatives will be happy to set up a new account in the name of your collector. Just provide us with a full name and email address and then we will credit whatever amount you choose to the account. We will then provide you with an access code that you can pass on to your collector friend, which will enable him/her to access his account online, or even over the phone, and shop our web store using the credited amount on file.