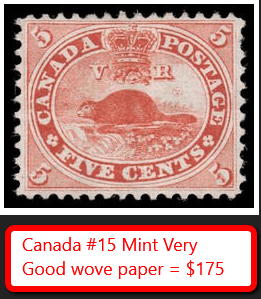 Stamp paper is obviously the most important part of a stamp—no paper, no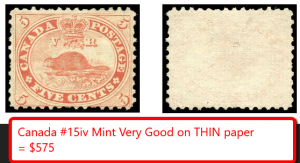 stamp!! Also, the paper a stamp is printed on can mean the difference between a rare and valuable stamp, as opposed to one that is worth considerably less. When you start researching stamp paper (as I have recently!), you'll easily be blown away by the sheer number of varieties that exist (as I was!). This article begins with outlining the first step—How is stamp paper made?
Basically, stamp paper is made as all paper is. Paper first starts as an accumulation of pieces of raw material. Most modern paper is made primarily of wood, but in the past, other raw materials were commonly added such as linen or cotton rags, or grasses, such as papyrus, hemp or straw. No matter what raw material is used, it has to go through the "pulping" process. In other words, the main material has to be broken down into fine cellulose fibers. Cellulose makes up the cellular structure of many plants and can be easily extracted from them. This is accomplished either mechanically, or with the use of chemicals.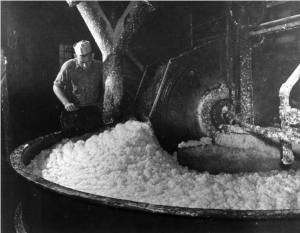 Once the cellulose fibers are extracted and ground down, they are added to water and then the whole gloppy mess becomes known as "pulp" (or, in the stamp trade, as "stuff"). At this point the pulp may be further treated so that the finished paper has special characteristics such as its color, absorbency, and strength. The pulp can be bleached so that the paper is white, or dye added to the water so that the paper is an actual color. Fillers and sizing are also added to the pulp to strengthen the finished paper and control its absorbency. Sizing can be made up of starches, glues or gelatin and is added to the paper to make it water resistant and printable. Unsized paper absorbs ink too quickly and doesn't allow for the precise, neat lines required in printing graphic designs and lettering.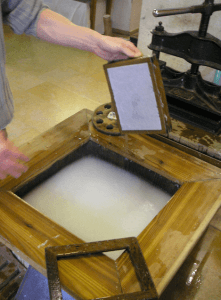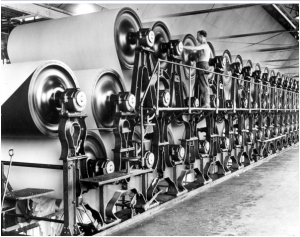 Once the pulp has been fully treated, it is now called "furnish" and is ready for the second step of paper-making. The furnish is spread out onto flat, wire mesh screens that act as a sieve, allowing the water to run off and leave behind a mat of interwoven fibers which are then allowed to dry somewhat. It is at this point that either "laid" or "wove" paper can be produced, as well as adding a watermark (that will be explained in a further article). The mat of fibers is then pressed to compact everything together to the correct thickness. In machine-made paper this is done with a Dandy roll. Machine-made paper can be made into a continuous roll, whereas handmade paper can only be made sheet by sheet. Once your individual or continuous sheets are dry you have… PAPER!
Our next article will explain the difference between wove paper and laid paper (very important in the stamp world!), as well as list and describe several common varieties of stamp paper used throughout the decades.