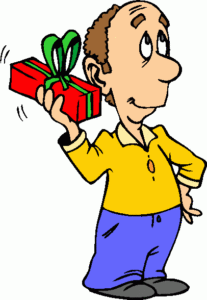 Who doesn't like to be spoiled with a nice gift? If you have a stamp collector in your family, or as a friend, you may wonder what you could get them as a gift. Especially if you're not familiar with stamp collecting yourself.
Now, if you don't know what your stamp collector's particular interests are, it may be difficult to pick something out for him/her. If you want to make the gift a surprise, then it may not be a good idea to go asking them what their special interests are. After all, they might get suspicious and that could ruin the surprise!
So here are some suggestions for gifts for a stamp collector. Most importantly, they don't involve having a working knowledge of what your collector has or doesn't have.
GIVE A GIFT CERTIFICATE TO A STAMP COLLECTOR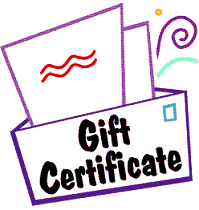 If you're really worried about accidentally buying them something that they already have, then your best bet would be a gift certificate. All you have to do is call the offices of Arpin Philately and one of our experienced customer service representatives will be happy to set up a new account in the name of your collector. Just provide us with your collector's full name. We will then provide you with an access code that you can pass on to your collector friend. We will also require your preferred payment method so that we can credit whatever amount you choose to their new account. With the access code, your collector can look up his account online. Or they can even reach out to us over the phone. Then, they can shop our web store using the credited amount on file.
If your collector is already a client of ours, then it's even easier! Just call in and give us his/her name and we will be able to find your collector in our records. Then just give us the amount that you want to be credited for your gift. We will include all of this in their file. You can then just inform your collector whichever way you choose that they have a credit on record with us ready to use! Then they can pick whatever they want!
GIVE A PREMIUM STOCKBOOK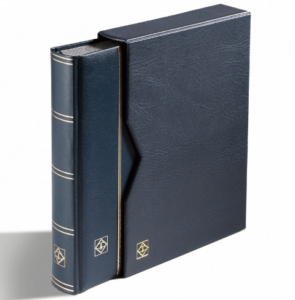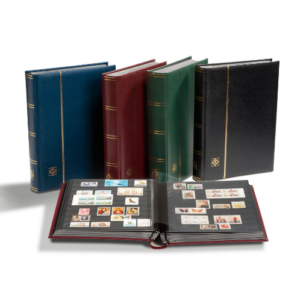 If you don't know what your collector's interests are and you would like to gift something a little more personal, how about a premium stockbook? No matter how your collector stores his/her stamps, a stockbook will almost certainly be appreciated.
Every collector usually has an overflow in their collection that needs to be stored somewhere safe. Stockbooks have sturdy cardboard pages with glassine or acetate strips. These strips keep stamps in place while offering an amazing amount of stock room! Interleaves between the pages offer even more protection. Arpin Philately offers many types of stockbook.
The Premium Lighthouse Stockbook is a perfect choice if you want to spoil the collector in your life. It has a padded leather cover, double crystal-clear interleaving, double-linen hinged binding. It is available in 4 colours (black, blue, burgundy, or green). Also, it comes with a matching leatherette slipcase. The slipcase ensures safe and secure storage in a bookshelf. No sagging pages, please!
GIVE A RARE STAMP TO A STAMP COLLECTOR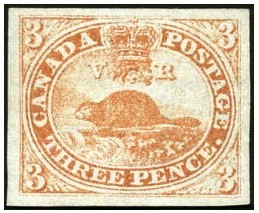 If you have a bit of an idea of what your collector's interests are, you could gift them a rare stamp! Do they like Canada stamps, USA or World stamps? We are sure to have a little something that would tickle their fancy. If your collector is already registered with us, we will even be able to check their file to make sure you aren't getting them a stamp that they already have.
Arpin Philately has rare and select stamps for every price point. We can fit any budget! Just give us a call and we will be happy to help you out.
GIVE A DIGITAL MICROSCOPE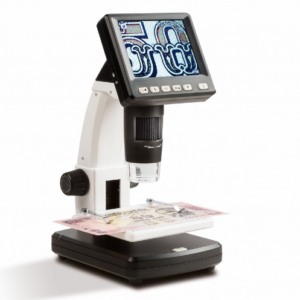 What about a luxury gift?!! Here's a suggestion for the serious, experienced collector. Every collector needs a magnifier to help them examine their stamps closely. We have a large range of magnifiers available for purchase.
However, if you really want to make your collector happy, how about a digital microscope?! Granted, this is something for the avid collector. But I'm willing to guess that anyone would love to have one.
Arpin Philately offers the Lighthouse LCD Digital Microscope. With its built-in 3.5″ LCD screen, this digital microscope is easy to use. Also, it doesn't have to be plugged into a PC or laptop. The 5-megapixel active pixel sensor, the 8 LEDs for illumination, and the adjustable focusing ensure excellent definition and crystal-clear images. The 4x digital zoom enables up to 500x magnification. Save your photos and videos on the 4 GB MicroSD card included. Images can also be viewed on your PC via a USB 2.0 connection or using the AV output on your TV. The rechargeable Li-ion battery means that you can take this microscope with you wherever you go and you are no longer bound to a plug socket or computer.
The software included features a calibration function for exact measurement of distances and areas of the magnified objects and is quick and easy to install. It is suitable for all current computers.
A microscope of this quality is the gift that keeps on giving!
If you're still unsure of what to get, please call us at Arpin Philately and we will be happy to help you out. Or, check out this older article from The Stamp Echo for even more gift ideas. After all, it's our mission to make stamp collectors happy!