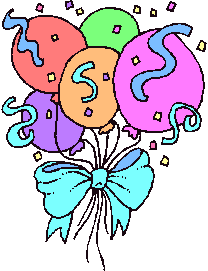 The Penny Black is for sale at Arpin Philately! How would you like to own the very first postage stamp ever printed? Now you can own your very own piece of history! Arpin Philately is very happy to possess 2 different Penny Black stamps in inventory right now!! While not necessarily one of the most expensive stamps in the world, it certainly is one of the most famous. After all, it's what started the modern post system as we know it today.
THE PENNY BLACK-GREAT BRITAIN #1
There has been much discussion over who can lay claim to having invented the postage stamp. But there is no denying that Mr. Rowland Hill of Great Britain is responsible for the postage stamp as we know it today. He developed an idea for postal reform in his native country and was eventually asked to carry it out. Through his efforts, the first, official, adhesive, postage stamp of the world, the Penny Black, was issued by Great Britain on May 1, 1840.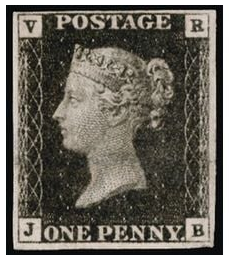 Now, for the low price of 1 penny, people in Britain could send a letter anywhere within Britain. Unlike before, the cost of a stamp was based on weight (less than 14g only cost 1 penny) and not on distance. Also, the SENDER paid the cost of the postage stamp and not the receiver.
COLLECT A PIECE OF HISTORY
True, the Penny Black is readily available on the collectors' market today. However, because of its significance, this stamp in fine condition is in demand by collectors and therefore not cheap. But every collector should have a copy of the first postage stamp ever made! Right?!
Go to Arpin Philately right now to check out our beautiful Penny Blacks for sale. One is in Used Very Fine condition and the other is Used Very Good. We only have one of each in stock! Grab them quick! They would also make a great gift!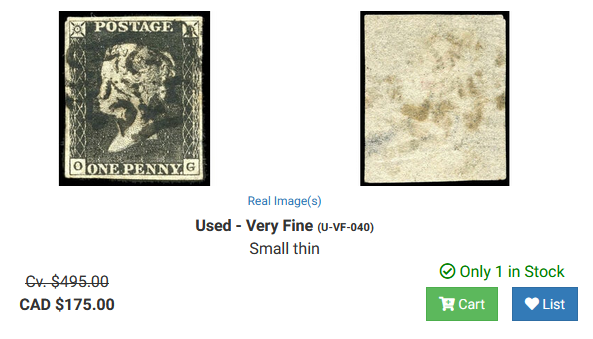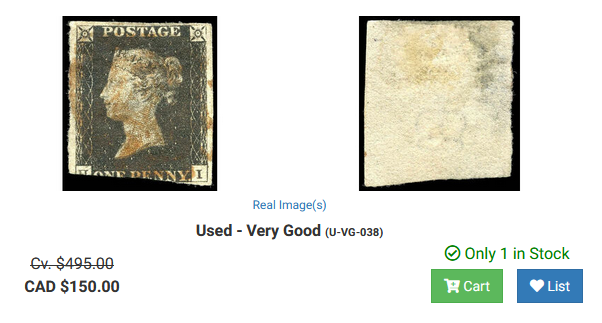 For a more detailed account of the Penny Black check out this article from The Stamp Echo's archives.