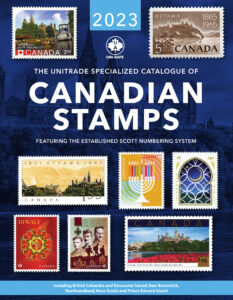 Yes, it's that time of year again! It's time to pre-order the Unitrade Catalogue for 2023 featuring the established Scott number system. Have you ever wondered if a stamp catalogue is really necessary? Are you wondering if it's time to update your old catalogue? This article will answer all those questions for you.
IS A UNITRADE STAMP CATALOGUE REALLY NECESSARY?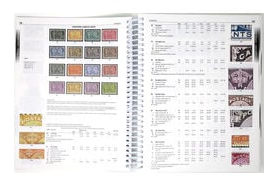 In a nutshell… YES! ABSOLUTELY YES! I cannot say it enough, there is no tool more essential for collating your collection of Canada stamps than a current Unitrade catalogue. Simply put, it is the ultimate reference tool since it lists and shows an image of every stamp ever issued by Canada since 1851. Additionally, it also includes all the stamps issued by provinces of Canada before they joined the Dominion, as well, BOB stamps (Back-of-the-Book).
FEATURES OF THE UNITRADE SPECIALIZED CATALOGUE OF CANADIAN STAMPS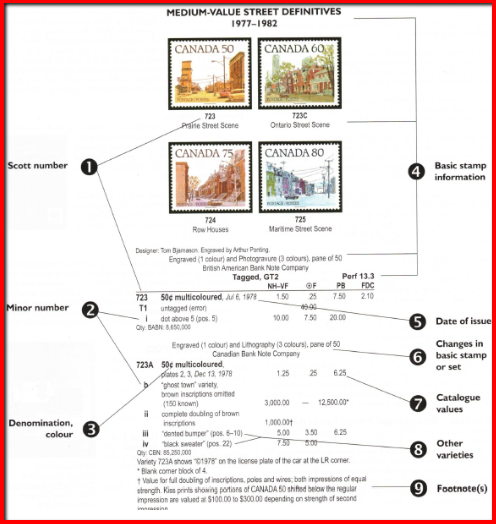 Firstly, as stated on our website, the Unitrade Catalogue boasts:
Complete Canada and BNA listing
Listing of the BNA colonies: British Columbia & Vancouver Island, New Brunswick, Nova Scotia, Prince Edward
Island and Newfoundland
Current market prices, by grade, in Canadian funds
Scott Catalogue numbers
Complete Booklets
First Day Covers
Blocks
Postal Stationery
Booklet panes
Canada Post souvenir articles
Listings of stamp varieties and images when possible
BOB stamps (Back-of-the-Book)
Top-quality colour images
Moreover, not only does a stamp catalogue provide you with the value of your stamps, but it also indicates when it was issued, how many stamps were issued, colour, type of paper and any varieties associated with that issue. There is no other way of knowing this without an up-to-date catalogue.
Also, if you buy stamp lots, a catalogue will be invaluable in helping you sort your stamps according to year by comparing their denominations to those of the stamps listed on its pages.
WHY SHOULD YOU PURCHASE A NEW UNITRADE CATALOGUE?

In conclusion, if your catalogue is even only a few years old, then you are missing out on the most recent stamp issues and their details. Also, changes may have been made to certain older stamp values. The Unitrade is constantly upgrading its information, including the listing of new varieties and their images. Obviously, you definitely want to have access to all that pertinent information.
Evidently, you'll never regret purchasing a Unitrade catalogue! Pre-order yours now at Arpin Philately before supplies run out!
UPDATE!
***Limited edition, SAVE $10 through November!***
Also, look for our ad on page 4 inside to get a free $10 coupon discount, eligible on one order of $100+ in our store!