In May 2010, the world's most expensive single stamp, the Swedish Treskilling Yellow (see article:
For one thing, the Treskilling Yellow is the only one of its kind in existence. In 1885, Georg Wilhelm Bachman was going through his grandmother's old letters and removing the stamps from the envelopes in order to sell them for pocket money. He found a little yellow stamp which he then brought to dealer Heinrich Lichtenstein, along with others.

Imagine Lichtenstein's surprise at seeing the stamp. He knew that all 3 skilling stamps of the time were printed in green, and yet here was a yellow one! As the story goes, 14 year old Georg noticed the dealer's surprise and thought that it meant he would not get paid for his stamp. However, Lichtenstein agreed to give him 7 Swedish Krona (the equivalent of 96¢ USD). After examining his find, Lichtenstein realized he had a one of a kind item in his hands, and 5 years later was asking 300 Krona for the stamp ($41 USD).

The Treskilling Yellow has been housed in the collections of many renowned philatelists throughout the years. One notable owner was the Baron Philippe de la Renotière von Ferrary (see article: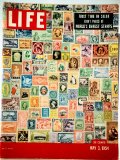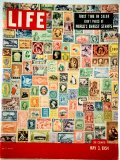 Its owners often wish to remain anonymous for fear of theft or kidnapping
The stamp once appeared in a Life Magazine article about the world's rarest stamps, lauching it into the limelight.